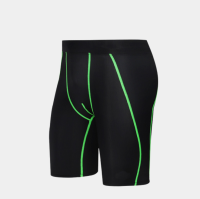 Men's Compression Shorts(1/2)
$26.90
I was advised to get some compression shorts for after my vasectomy. After seeing the ridiculous prices on single pairs at the stores in town, I hit up Amazon. If you follow the sizing guide in the product pictures, you will get exactly what you need. I chose the "skin tight" fit for the most support. I'm 6ft 225lbs and wear a size 38 pants, so I got the XL. They fit perfectly and do exactly what I need them to do. They are very well made and very comfortable. I ran and worked out in them a few times prior to the vasectomy, and they are great for those activities as well. I'll definitely be buying more of these.
Very similar to the Champions brand. Nike and Adidas are probably still the best, but these come super close. My husband runs and trains twice a day (he's a boxer), so I got tired of washing the ones he had. Nike and Adidas are a lot more expensive, so we didn't want to spend that much. These are great. He has no issues with them whatsoever.

Your cart is currently empty.